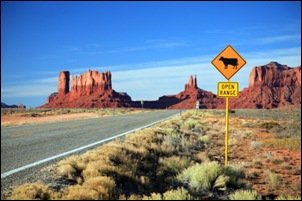 While any valley resident can attest that over the past two decades Arizona has become increasingly urban, we still retain ties to our western roots.
One manifestation of this heritage is the fact that ranching and livestock breeding is still an active industry in our stated. However, in light of our increased urbanization this blending of lifestyles can sometimes result in accidents.
If you have been involved in a car accident involving livestock, you may have a claim for damages. Ranchers and owners are no longer protected by an open range policy, and have a duty to maintain and contain their animals in safe manner to protect the public from such occurrences.
Livestock Can Cause Deadly Car Accidents
Livestock owners have a duty to ensure that their animals are confined to appropriate lands and are unable to wander out into the general population, where they can cause serious car accidents which may result in injury or even death. Because these animals are so large, collisions with them often result in a severe impact.
If the animal's owner was negligent in securing the livestock, it is possible to make a claim against the owner for any property damage sustained, as well as for your resulting injuries. Examples of negligence include:
Not taking adequate precautions to contain the livestock
Neglecting to repair fences or other measures the owner has put in place to secure the animals
Failing to supervise/check on the animals and ensure they do not have access to populated areas where accidents are likely to occur
You Will Need an Attorney Experienced in Livestock Collision Cases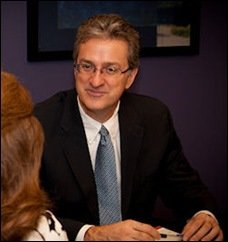 If you have been involved in a serious livestock accident, contact Scottsdale attorney Matt Millea, who has handled a number of livestock collision cases. You will be able to focus on healing and recuperating from this ordeal, while he handles the legal aspects of your claim.
As your attorney, Matt will investigate and determine who the responsible owner is, obtain any applicable insurance information in order to present a claim, and collect all the materials needed to document your claim.
Often, these types of cases may result in disputed liability. When liability disputes arise, it is especially important to have an attorney on your side who is not afraid to argue your position, assert your rights, and take your claim to trial if need be. Because cases like this are less common, it is also important to choose an attorney with previous experience in this area.
By hiring Matt Millea, you give yourself an advantage in a unique situation.