What is a Personal Injury Claim or Lawsuit?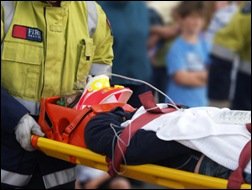 Simply put, a personal injury claim is put forth to recover money damages for injuries resulting from another's negligence.
When you hear the term personal injury claim or lawsuit, you probably think of someone who has been injured in a car crash. However, the term personal injury can encompass a variety of legal claims, including slip and fall accidents, on the job injuries resulting from third party negligence such as construction accidents, and product liability.
Basically, personal injury claims are tort claims which arise out of negligence on the part of another party. Personal injury claims happen when someone, either a business or an individual, fails to exercise the proper level of care, which results in an injury.
If you have sustained an injury that you believe was caused by someone else's carelessness or failure to take proper safety precautions, you may have a personal injury claim.
Compensation for Personal Injury Claims
Compensation for personal injury claims can take several forms. Individuals with may be compensated for :
Related medical expenses
Pain and suffering
Time missed from work due to the injury
Related property damage
Cost of future medical treatment
The amount of compensation will vary from case to case, as no two claims are identical. Because every situation is different and every injured claimant has a different medical background, each personal injury case will have its own story.
What To Do If You or a Loved One Is Injured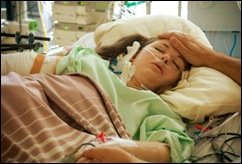 The most important things you can do if you or a loved one is injured are to
1) seek appropriate medical attention and
2) contact a personal injury attorney.
Your primary focus should be to attain the best medical result possible.
When you consult us, instead of worrying about the legal aspects of your claim, you can focus on healing. We will deal with the negligent party and the insurance companies on your behalf, explain the claim process to you, answer any questions that may arise, advise you about the unique aspects of your individual claim, and file suit if necessary.
Matthew Millea Is On Your Side
Having a personal injury attorney on your side who is not afraid to go to court means that you will be ready to assert your legal rights if the insurance companies are unwilling to arrive at a fair settlement.
Dealing with a large insurance company can be intimidating, especially when you are already feeling vulnerable.
Let Phoenix Attorney Matt Millea be your ally and advocate in this fight.